Unified Sports, as offered by Special Olympics Québec, is unique and unprecedented in Quebec. It creates inclusion, breaks isolation, eliminates prejudice and fights against stigmatization. It is a structuring community initiative for Quebec society. Unified Sports offers a host of opportunities for unlikely encounters that enrich the lives of Special Athletes and Unified Partners. It allows partners to meet up with and interact with a person with an intellectual disability.
Unified Sports brings people together thanks to a shared interest like sports, which bridges differences. It facilitates bonding and breaks down prejudices. Implemented as early as primary schools, Unified Sports offers an opportunity to create links at a stage of life when prejudices against people who are "different" aren't, or are only weakly, established.
In addition to being a vehicle for social change through the unlikely meeting of people with an intellectual disability with people without an intellectual disability, Unified Sports has a decisive impact on the training of health professionals, students, elected officials, and communities. Unified Sports contributes to creating a more inclusive, humane, and open society.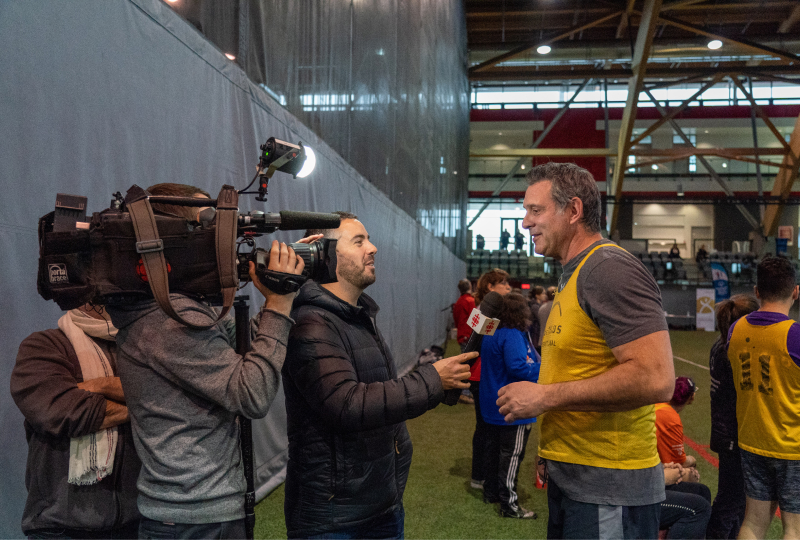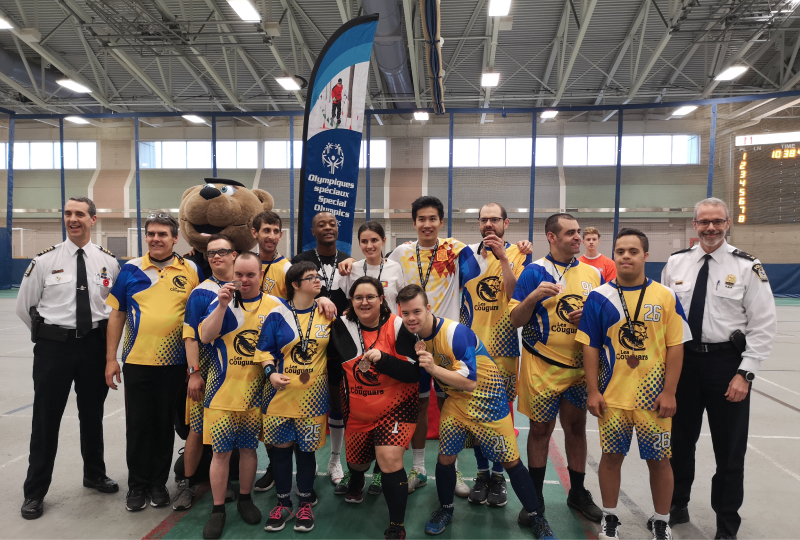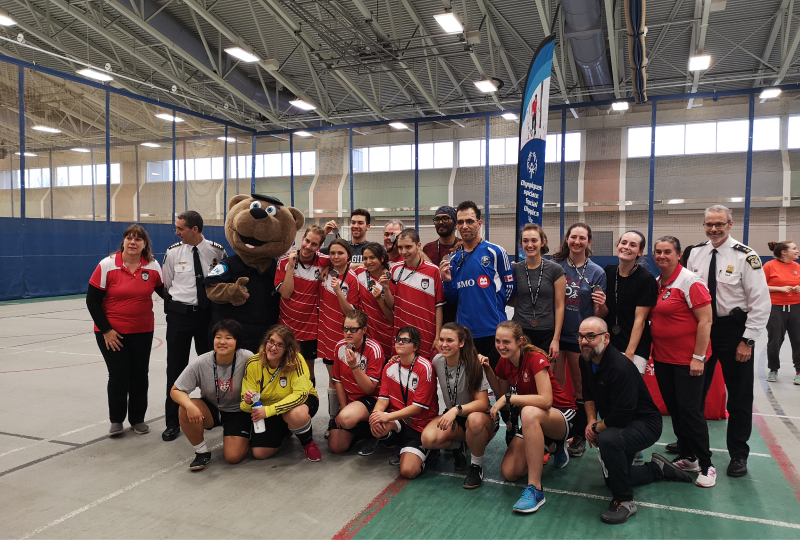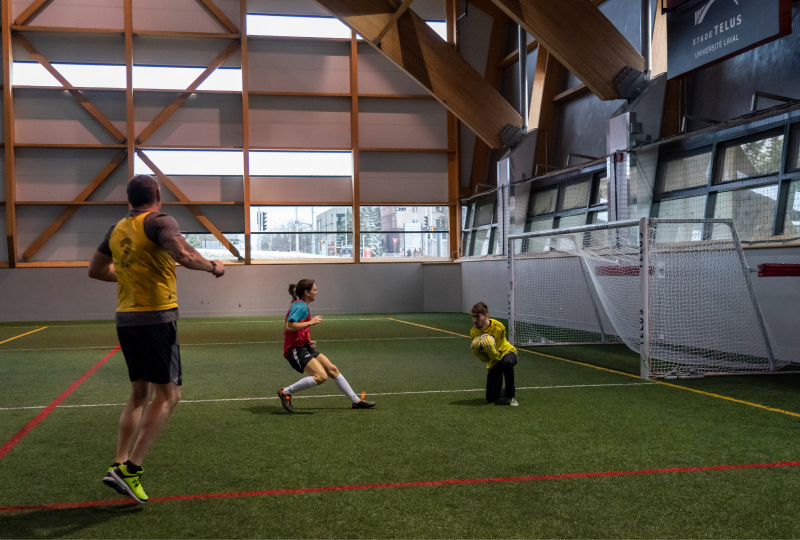 Photo credit : Mario Walker
---
What makes up a Unified Sports program?
An athlete living with an intellectual disability who participates in a sport organized by Special Olympics Québec

A Unified Sports Partner, who is a person without an intellectual disability looking for a unique social inclusion experience.

A sport activity in which both players, Special Olympics Québec athlete and Unified Sports Partner, work together on the same team

In September and October 2021, the eleven-member team made up of the Girls Elite REX team – Special Olympics BC athletes – and players from the Whitecaps FC BMO Academy will face off against the eleven-member team made up of Special Olympics Québec athletes from CF Montreal Academy.

FIRST UNIFIED SOCCER MATCH IN THE HISTORY OF THE QUEBEC NATIONAL ASSEMBLY
Two unified teams, consisting of eight elected officials and 18 Special Athletes, faced off in a friendly game at the TELUS-Université Laval Stadium on November 7, 2019. The Healthy Feet, Athletes in Action, Health Promotion and Healthy Mouth and Teeth clinics were also offered to athletes.

FIRST-EVER UNIFIED SOCCER TOURNAMENT AT CANADIAN UNIVERSITIES
This event, presented in November 2019 as part of the Inclusive Sport Days, brought together McGill University students, Special Olympics Québec athletes and representatives from the Laval and Montreal police departments in a recreational and competitive event. Special Olympics Québec athletes were also able to participate in the Healthy Mouth and Teeth Clinic and get a healthy mouth and teeth screening.
At the same time, throughout 2019, more than 80 Unified Partners from the Aldo Group and Manulife participated in Unified activities directly at their workplace with Special Olympics Québec school program athletes.

"At the initiative of Special Olympics Québec, Unified Sports is a great opportunity to foster self-determination and social inclusion, since it allows athletes to meet not on the basis of their differences, but on the basis of what unites them, namely sport."
Martin Caouette, Ph.D, Ps.Ed.
Professor, Psychoeducation Department, Université du Québec à Trois-Rivières and holder of the Self-Determination and Disability Research Chair